Welcome to Reception Class
Welcome to St Bernadettes!
Our learning and fun starts here in Reception.
Your children are now taking the 'big step' of starting school. Our teacher is Mrs Buck and we have a fabulous teaching assistant, Mrs Wharton. They teach us lots of new things and help us to have fun and be happy as we begin our school journey in 'Growing Together in Faith, Love and Learning'
In Reception, we are eager to learn, playing indoors and outdoors. We enjoy exploring, being curious, facing new challenges, becoming independent, resilient learners and making lots of new friends.
Our Teachers observe us at play, to help them understand and support us in our learning and development. They get to know us as unique, little people with special skills, interests and ideas. They encourage us to do our very best and shine in all that we do.
In school we love to read and explore the world of books. We ask that an adult at home reads with us every night and signs our Reading Record. Let's catch the Reading Bug early!
Click HERE to download Early Educations, 'The Road to Reading'.
Here in Reception, it is a joy watching your child grow and develop, and we would like to celebrate all their achievements - whether they happen at School or at home with you. We love to hear from you about the things your child enjoys or achieves. We encourage Parents to share in their child's achievements and you will have lots of opportunities to do this over their Reception year especially through Tapestry.
We look forward to working together with you and your children for a fun and successful year!
Mrs Buck and Mrs Wharton
Follow us on Twitter here
'Getting Ready for School' booklet
Latest Reception Class Calender Events
Welcome Mass

24

Sep

2019

9:15 am - 10:15 am
Reception Class Photo

03

Oct

2019

9:30 am - 10:00 am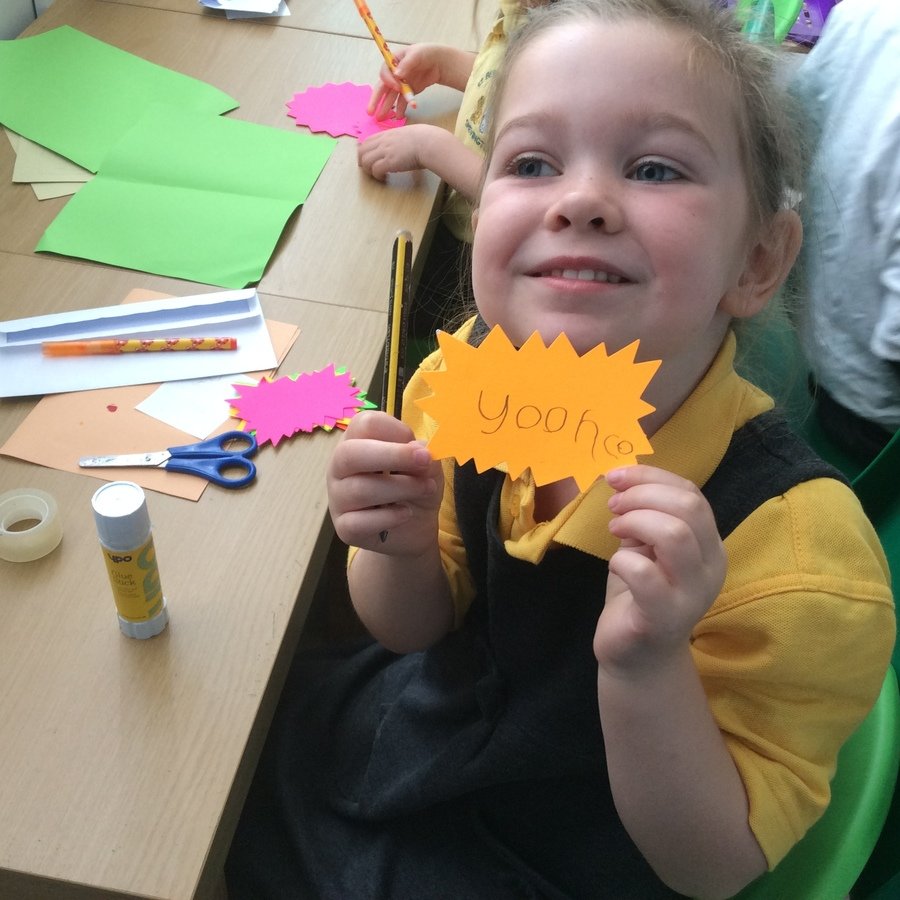 Please click HERE to download End of Year Expectations for Reception.
What to expect, when?
Guidance to your child's learning and development in the EYFS
As you know, being a parent is very special and amazing as you watch your child develop and grow up. It can also have little challenges. This booklet will help give you an example of some ideas and tips as to how you can help your child's learning and development in Reception.
Please click HERE to download What to expect, when? Guidance for Parents.
Please click HERE to download Early Educations, 'Helping your child to cope with change' Leaflet.
Please click HERE to download EYFS Framework 2017.
Please click HERE to download Early Years Outcomes 2013
The levels of progress children should have attained by the end of the EYFS, is defined by the Early Learning Goals. Click HERE to download the ELG'S